Upstate Transit Welcomes Our New Trolleys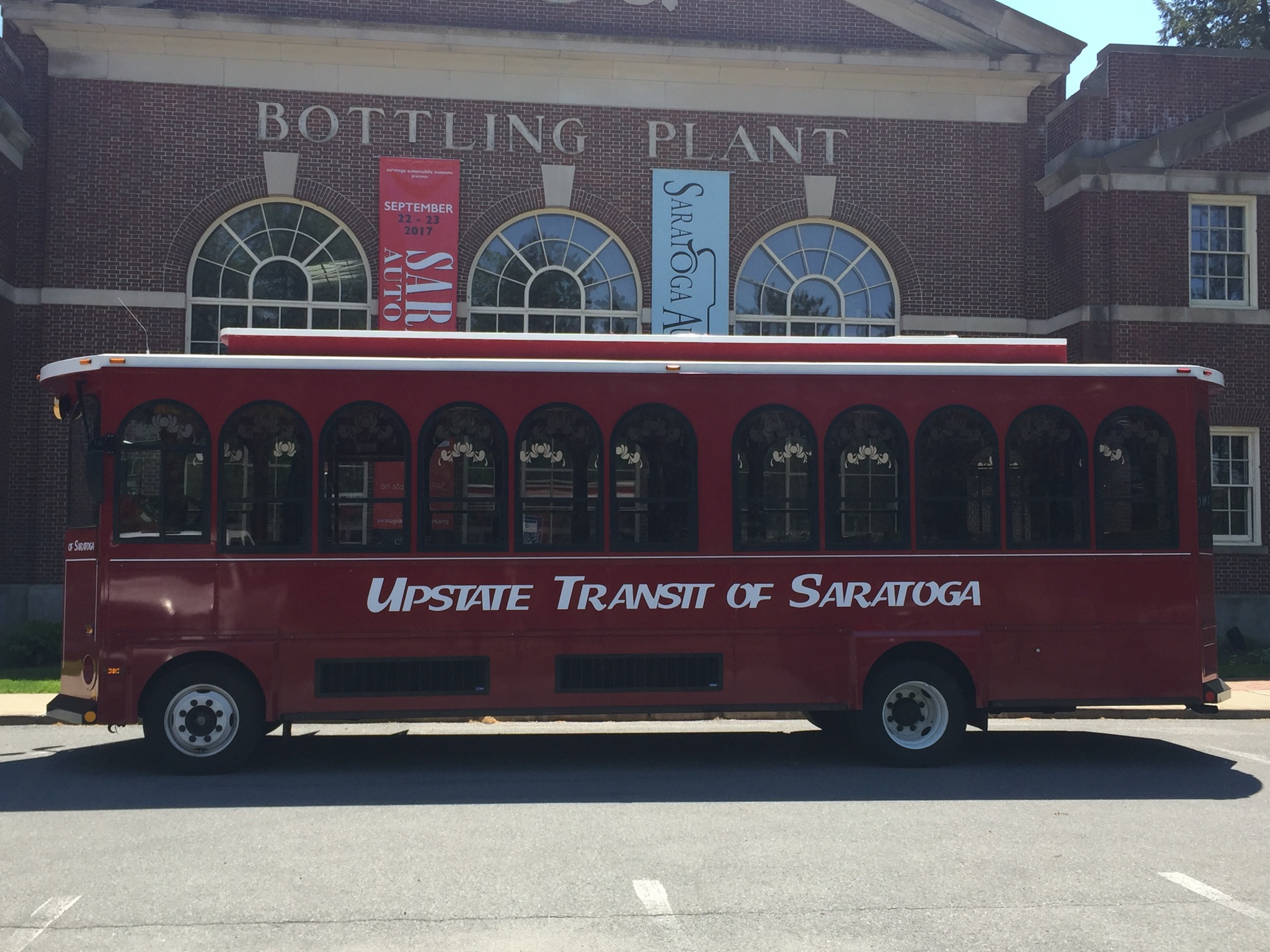 Upstate Transit of Saratoga, LLC, welcomes the addition of two-30 passenger trolleys to our fleet.
These trolleys feature authentic wooden seating, decorative etched glass windows, air conditioning and a wheelchair lift as well as a lot of charm for your local transportation (or perhaps wedding, hint, hint!)
To charter these vehicles, please contact our charter offices at Upstate Transit at 518-584-5252 or our sister company, Brown Coach, at 518-843-4700.